Pump Repair Services

|

Florida

Our experienced technicians work closely with you to provide the most efficient and effective service.
We repair a great variety of pumps, specializing in centrifugal and positive displacement pumps. Our repair and troubleshooting capabilities also include valves, actuators, heat exchangers and pasteurizers, and instrumentation.
We offer repair and maintenance for our distribution product lines as well as for competitive brands.
SPX Flow Certified Pump Repair Center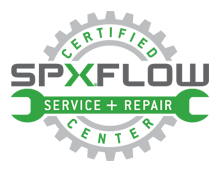 We have invested in equipment, inventory, and training to become a Waukesha SPX Certified Pump Repair Center, performing repair and maintenance to support your immediate pump repair needs.
After extensive training and on-site certification, our technicians are factory-approved to perform certified pump repairs at our facility. The factory-certified Pump Repair Program provides you with a quick turnaround on maintenance and repair work for main industry lines, such as the Waukesha SPX Rotary Positive Displacement (RPD) Pumps.