We sell, service, and maintain a wide variety of fluid handling pumps.
We distribute and service rotating equipment including (but not limited to) the options on the right.
We provide 24/7 service and maintenance as well as complete package systems.
We provide more than merely products – We provide solutions. Our sales engineers and technicians make educated recommendations for you based on what will work best for your system.
Air-Operated Diaphragm pumps (AODD pumps)
Vertical Turbine pumps
Progressing Cavity pumps
Metering pumps
Mag Drive pumps
Gear pumps
Sanitary pumps
Self-Priming Pumps
Grinder Pumps
Submersible Pumps
Centrifugal Pumps
ANSI Pumps
Slurry Pumps
Mechanical Seals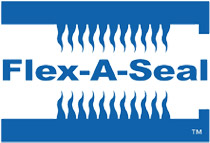 Cartridge & Component Mechanical Seals & Accessories, Seal Repair
Pumps (Centrifugal & Positive Displacement)
Request a Quote
Please fill out this form to receive a quote from Cummins Wagner.