Solutions
Cummins-Wagner Co. and Siewert Equipment are committed to helping you find the right equipment for your application.
Service
Whether in one of our shops or at your site, we have experienced factory-trained technicians ready to serve you.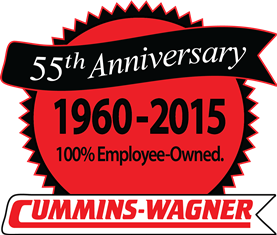 Cummins-Wagner Co., Inc. is a distributor for industrial and mechanical equipment covering the mid-Atlantic states. We serve Maryland, Virginia, Washington DC, Delaware, West Virginia, and Pennsylvania with leading brands of compressors, pumps, and heat transfer equipment, and offer support services such as system design, assembly and aftermarket service and repair.
Headquartered in Annapolis Junction, Maryland, with branches in Pennsylvania and Virginia, Cummins-Wagner acquired Siewert Equipment and Siewert Classic in 2008, expanding our reach to include markets in New York State and Florida. In 2010, Cummins-Wagner acquired Food Equipment & Engineering Company (FEECO) in Tampa, FL, and combined FEECO with Siewert Classic to build our new Florida division, Cummins-Wagner-Florida, LLC.
Cummins-Wagner is a 100% employee-owned company. We have the best products and the best people in the business, and we look forward to serving you.
History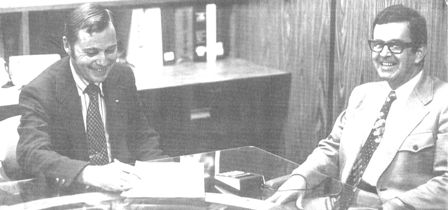 Founded in 1960 by "Charlie" Cummins and "Chub" Wagner, Cummins-Wagner began as a one-product, two employee company in a one-room office.
Without a well recognized major brand product line, their commitment to customer service was the company's sole strength. This commitment to customer service, allowed the company to grow and attract major product lines. Recognizing that the ownership had bred the dedication that resulted in the success of their customer-driven business, they established an ESOP and sold the company to the employees in 1985.
Today, the company's strength comes from both the superb product lines that are distributed and the total dedication of its nearly 200 Employee Owners to the principle of customer satisfaction.
Learn more about the company background with Doug Ardinger, President, CEO, and Chairman of Cummins-Wagner Co.:
Mission
To be the premier Manufacturer's Distributor / Representative company for sales and service of equipment and machinery to the industrial, process, heating and cooling markets in our trading areas.  Some of the services we provide in accomplishing this are:
Problem Analysis

Product Selection

Coordination/Scheduling

Shipment

Quotation and Presentation Development

Warranty and/or Exchange

Field Start-up

Implementation

Extended Service Contracts

Custom Packaging

Order Translation/Processing
Learn more about the company business model with Doug Ardinger, President, CEO, and Chairman of Cummins-Wagner Co.:
Markets
The company's products are largely marketed and/or sold to manufacturing plants, mechanical and plumbing contractors, plumbing and heating wholesalers, consulting engineers, utilities, institutions, government, transportation, and service companies. The company trades in the mid-Atlantic area, largely Maryland, Virginia, Washington, D.C., Delaware, central Pennsylvania, northeastern West Virginia, and New York.
Internally, the company separates markets into three categories:
Industrial Sales:  Oriented primarily to the end user in manufacturing, utility, institutional and most government plants and/or facilities.

Commercial Sales:  Oriented primarily to the heating, ventilating, and air-conditioning market where consulting engineers, plumbing and heating wholesalers, and mechanical contractors are the targets for promotion, downstream distribution, and sales.

Municipal Sales:  Currently available in New York State, our municipal sales team provides engineering expertise and product selections for water and wastewater treatment to municipalities, consulting engineers, contractors, and homeowners.
For the most part, the company functions as a stocking distributor for the products it sells, though in a few cases it acts as an agent on behalf of a manufacturer.  The company provides both factory authorized and independent field and shop services.
Learn more about the company's markets and services with Doug Ardinger, President, CEO, and Chairman of Cummins-Wagner Co.:
Culture
As an "ESOP" company with 100% of the common stock universally and exclusively owned by the Employee Stock Ownership Trust (ESOT), employees are motivated to work for the long-term success of the company to a degree unmatched by those of our competitors. ESOP companies generally outperform non-ESOP companies. (For more information on ESOPs, visit www.esopassociation.org)
We view our vendors as partners, and our commitment to each is without reservation. Together we must formulate strategic plans that will enable us not only to realize short-term sales objectives, but those that will allow us to lead, and if possible, dominate our market.
The company continually invests not only in physical assets, …. inventory, tools, and facilities, but also in the latest communication and computer technology for the rapid collection, analysis, and transmission of data. We believe that time is of the essence in every facet of our business, and that the rapid exchange of information is vital to our success, whether such information is for the benefit of our customers, our sales force, or our trading partners. We strive to be on the cutting edge in the application of technology and equipment that will allow us to better serve both our upstream and downstream trading partners.
The company's employee compensation package is second to none in the industry, consistent with the belief that our employees represent our most important asset. We are able to attract, hire, train and retain top-notch people by meeting both short and long-term needs of our Employee Owners. The Company is an Equal Opportunity Employer.
Learn more about the company's ESOP culture with Doug Ardinger, President, CEO, and Chairman of Cummins-Wagner Co.:
Safety
At Cummins-Wagner we are committed to the safety of our employees and work facilities. Our service teams follow an established set of safety procedures and receive continuous and comprehensive training.
Currently, employees participate in regularly scheduled safety meetings, which include pre-job briefings, hazard recognition and accident prevention discussions. Also, to ensure safe work practices are strictly adhered to, Cummins-Wagner safety program randomly conducts safety spot checks.
Our service personnel go through a variety of safety trainings and certifications that are aligned with the skills needed and performed at each service center location. Training includes the following:
New Employee Safety Orientation
OSHA 10 or OSHA 30
Lockout-Tag out
HazCom
Confined Space
Rigging
NFPA 70E Arc Flash
PIT / Fork Truck
Defensive Driver certificates
Site-specific "contractor" trainings
Routine Tool-box/Job meetings
CW Safety Consultant: Industrial Safety Institute
Hazard Communications
Ladder safety training
Bloodbourne pathogens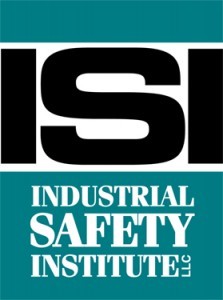 Additionally, Cummins-Wagner has partnered with Industrial Safety Institute (ISI) to strengthen the company's commitment to safety in all of our units. Assessment of all the facilities and safety procedures are periodically cataloged by an independent party and procedure adjustments and trainings are formulated as part of ongoing continuous improvement.
This commitment to continued training helps us keep our excellent safety record, and most importantly, our employees and facilities safe.
Giving Back
Cummins-Wagner Co., Inc. is committed to supporting organizations that improve the quality of life and address the needs of the communities represented by our employee-owners, customers, and vendors. Additionally, we are committed to supporting our employee-owners in their efforts to be well-rounded, socially responsible and caring individuals, who make a difference in their communities and the world around them.
Announced at the end of 2018, Cummins-Wagner will participate in a new corporate charity program. The company will identify charities in which to make a donation. For 2019 we have selected the American Cancer Society and Wounded Warriors. Thanks for everyone's involvement and help in making our communities better.
All Cummins-Wagner branches contribute to local charities and are involved in many volunteer programs. We participate in both local community events and global awareness events that aid victims of disaster or disease by committing our time and efforts to charitable campaigns and encourage other members of our community to join us.