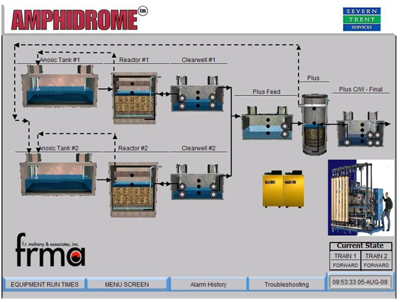 Whether your requirement is for re-use for toilet flushing, irrigation or just a very highly treated effluent, we have the system for you.
The Amphidrome® system has been successfully coupled with drip dispersal, cartridge filtration and stand-alone microfiltration systems. Custom UV disinfection designs can be incorporated to meet even the most stringent requirements. The addition of carbon filtration for TOC reduction can also be included.
The system is custom engineered to meet your requirements. By separating the unit processes we minimize capital, operating, and maintenance costs. It also allows for the system to be easily upgraded to re-use standards at a future date.
Wastewater Re-use Literature: