Testimonial: E/One Sewer Systems – First Installation in NY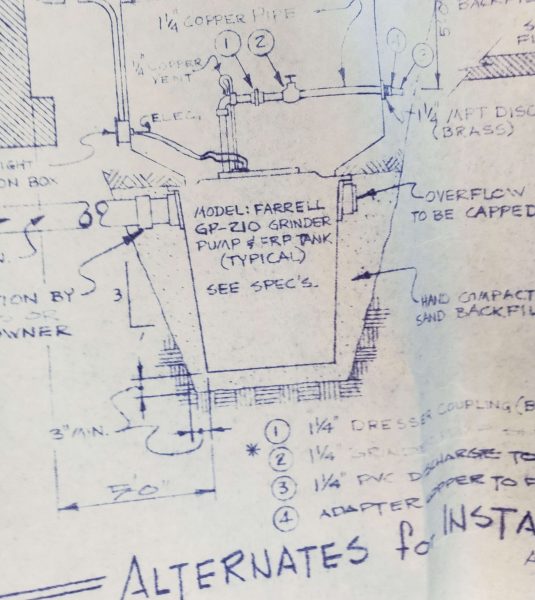 43 YEARS LATER…
The town of Cuyler, NY is the site of the first Environment One low pressure sewer system in New York State. In 1976, 50 of the original model 200's pumps were installed.
Paul Farrell, the inventor of the low pressure sewer system, engineered and performed startup on this job. Pictured right is the 1976 drawing by Paul, featuring the "Farrell GP-210 Grinder Pump". Pictured above is a photo of the original plot plan for Cuyler Sewer Improvement Area.
STILL GOING STRONG.
Of the original 50 pumps installed in 1976, roughly half are still going strong. The rest of the pumps have slowly been upgraded over the years to the E/One Extreme Series grinder pump. The upgrades are utilizing the original basins. Doug Randall is more than pleased that the upgrade units fit into a system that was supplied over 40 years ago.
Testimonial courtesy of Doug Randall, local resident and full-time farmer. Doug handles the pump repairs.
Please contact your local Siewert Outside Sales Engineer to discuss your low pressure sewer application.
Click here to view our grinder pump repair capabilities.