Cummins-Wagner Co., Inc. Appointed Hisense HVAC Distributor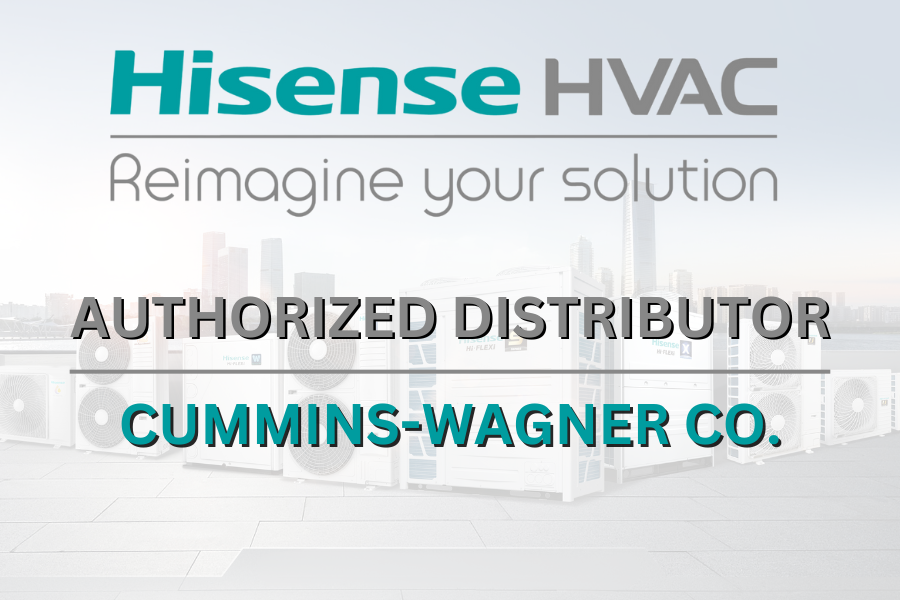 Cummins-Wagner Co., Inc. has been appointed as the exclusive representative for the VRF product line for Hisense HVAC, a subsidiary of the global Hisense Group. With a history of 54 years and 35 years of experience in air conditioning development, Hisense HVAC brings its lineup of VRF products, ductless air-conditioners, heat pumps, and chillers to Maryland, Delaware, DC, and Northern Virginia trading areas. This integration allows Cummins-Wagner to offer a wider range of products that meet current market trends and demands for decarbonization and electrification.
Cummins-Wagner Co. is a 100% employee-owned company that specializes in the sales, service, and packaging of HVAC & Plumbing products within the Washington DC / Baltimore metro areas and the surrounding counties of Maryland, Virginia, and Delaware. They have their headquarters near Baltimore, MD in Annapolis Junction, Maryland, with branch offices in Salisbury, Maryland; Ashland, Virginia; and Elizabethtown and West Chester, Pennsylvania. For more information about Cummins-Wagner Co., visit their website www.cummins-wagner.com.
About Hisense HVAC
Hisense HVAC, a Hisense Group Company, has been pioneering new air conditioning products since 2003. As a global brand, Hisense HVAC focuses on intelligent and sustainable manufacturing by continuously launching efficient and energy-saving products. Their line of products includes VRF products, ductless air-conditioners, heat pumps, and chillers. Hisense HVAC is committed to becoming the market leader in the industry while pursuing user comfort and professionalism. For more information, visit their website http://www.hisensecomfort.com/.
The Hisense Group is a well-known large-scale global electronic information industry group company. Their industrial pattern covers multimedia, home appliances, IT intelligent information systems, and modern real estate. Based on technology and focusing on innovation-oriented culture, its scientific and efficient technological innovation system makes Hisense always be at the forefront of the counterparts. For more information, visit their website https://www.hisense-usa.com/.
For more information or to request a quote, please contact your salesperson or send an email to vrfinfo@cummins-wagner.com.
# # #
Related Posts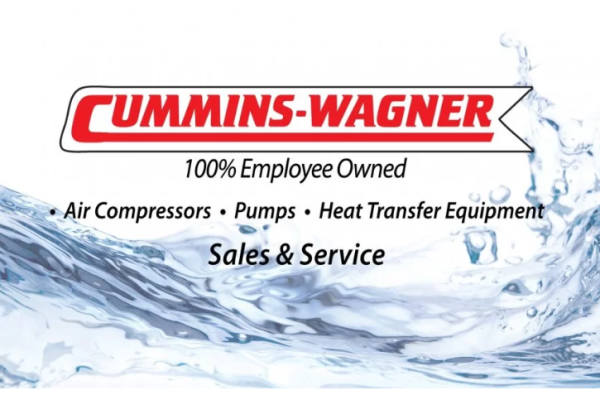 As part of an overall evolution as a growth-focused company, Cummins-Wagner Co., Inc is excited to announce the following leadership…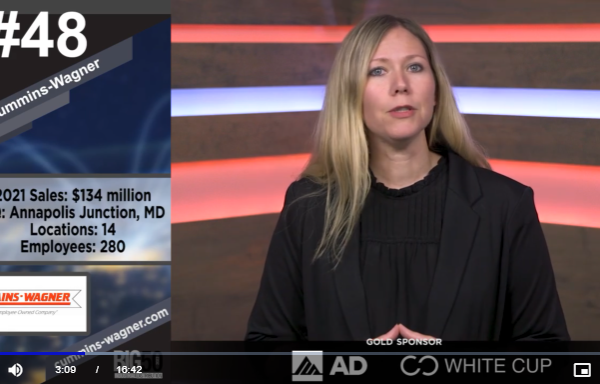 Cummins-Wagner has been named to Industrial Distribution Magazine's prestigious "Big 50." Entering at #48 (after achieving sales over $134 million…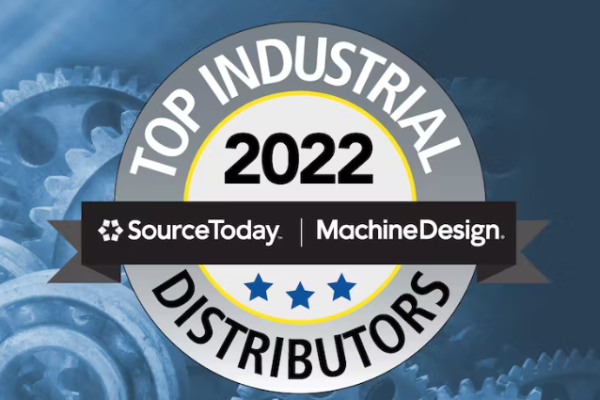 Cummins-Wagner has been named to SourceToday's Industrial Distribution Top 50 list. Entering at Number 47, this distinction highlights the 2021…